2020 Mudgee RUNNING FESTIVAL CANCELLED
instead we'll be celebrating our 20th Anniversary in 2021
COVID-19 has turned our world upside down and sadly we've made the extremely tough decision to CANCEL our event for 2020. 
Many factors led to this outcome; the most significant was the uncertainty as to whether we would even be allowed to hold our event in August. There are at least 3,000 hours of blood, sweat and CHEERS that our volunteers put into planning and hosting our event each year. The possibility of this turning into blood, sweat then TEARS was just too high.
If you have already registered for 2020, you should have recently received a refund for your entry fee. If you haven't please contact us enquiries@mudgeerunningfestival.com.au. 
We'll be back again in 2021 for our 20th Anniversary Take #2 and hope to see you all there. 
Starting and finishing in picturesque Lawson Park, your course takes you along established, flat paths around the park and banks of the Cudgegong River. A great event for the entire family.
The 10km Fun Run is a two-lap course that crosses the Cudgegong River and follows a scenic and flat route through the Glen Willow recreation area, returning back to Lawson Park.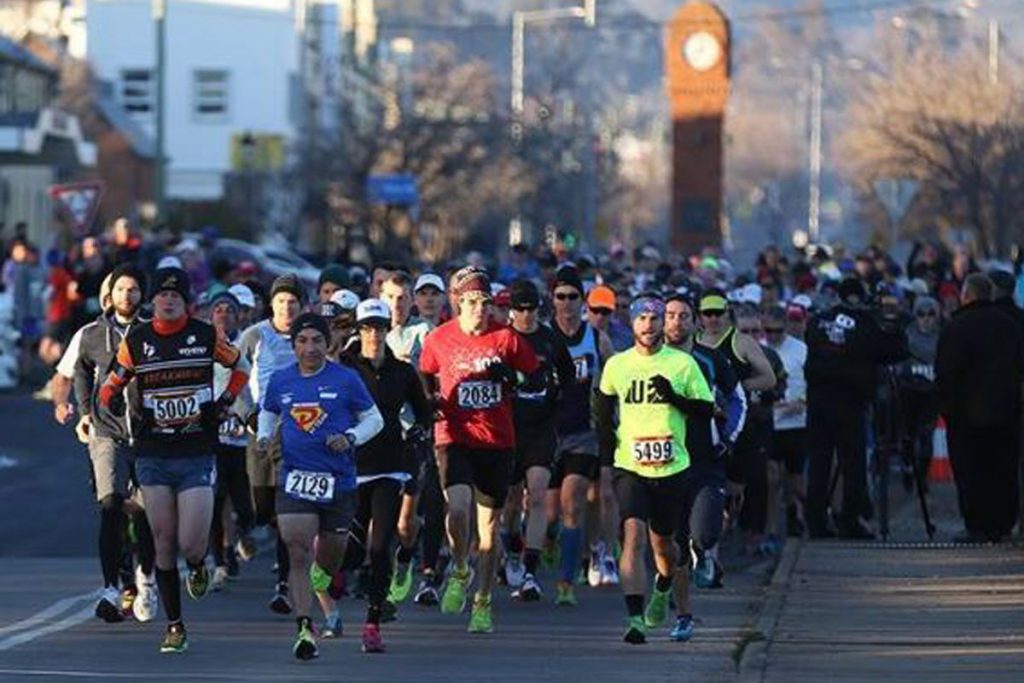 This challenging course takes our competitors north out of town towards the Pieter van Gent Winery, where they will turn around and head back to the finishing line in Lawson Park.
The course weaves through the picturesque Mudgee valley; past vineyards, wineries and farmland. There are water stations, a wine station and enthusiastic volunteers cheering you on!
The Mudgee Running Festival is a great excuse to visit our region … but certainly not the only one. Award-winning wines, amazing coffee and stunning landscapes also lure visitors from all over. If it's an active weekend you and your family/friends are seeking, then there are loads of gorgeous trails and mountain bike trails to be explored (once travel restrictions are lifted, of course). 
Stay up to date with all our news, events and updates via our Facebook Page.
Subscribe to our Newsletter
Be the first one to hear our latest announcements, directly on your email. Subscribe today and we will keep you up to date!